Climbing the highest point of modern Armenia - Aragats
---
Price From $50 for a group of 3 people
---
Aragats, a lonely extinct volcano, the highest mountain in the territory of modern Armenia.
This remarkable natural monument is located at 40°32 east longitude, its central highland covers an area of more than 820 square kilometers.
In prehistoric times, a volcanic explosion destroyed the top of the mountain, forming 4 separate peaks.
Of course, climbing it will give you a sea of emotions and impressions.
All four peaks in summer and autumn (June-October) can be climbed without special equipment, and in winter and spring, depending on the condition of the snow,using snowshoes and special clothing adapted to winter conditions.
The highest northern peak. A narrow ridge leads to the highest point - to the true northern peak from an easily accessible false peak.In the absence of snow, the ridge can be passed without insurance.However, in the presence of snow, insurance is required (there may be cornices on the ridge).The true peak is only a few meters higher than the false one, and is only of sporting interest.
The road will be mastered by the walking …
Climbing to the top of Mount Aragats
Meeting at the appointed place. Be sure to check with your guide in advance regarding clothing and everything you need for the ascent.
Transfer to the foot of Mount Aragats, to the lake Karalich at a height of 3200 above sea level. Start of the ascent to the southern peak of Mount Aragats, which will take us about 3-3.5 hours.Lunch at the summit (lunch boxes). Photo session at the top. Descent to the lake at 3200m on the way up.(1.5 hours) Return to Yerevan, visiting the ruins of the medieval fortress Amberd.
Восхождение на вершину горы Арагац -
Встреча в назначенном месте. Не забудьте заранее проконсультироваться с вашим проводником касательно одежды и всего необходимого на восхождении.
Трансфер к подножию горы Арагац, к озеру Кара лич на высоту 3200 над уровнем моря. Старт восхождения на Южную вершину горы Арагац, которое займет у нас около 3-3.5 часов. Обед на вершине(ланчбоксы). Фотосессия на вершине. Спуск на к озеру на 3200м по пути подьема. (1.5 часа) Возвращение в Ереван, с посещением руин средневековой крепости Амберд.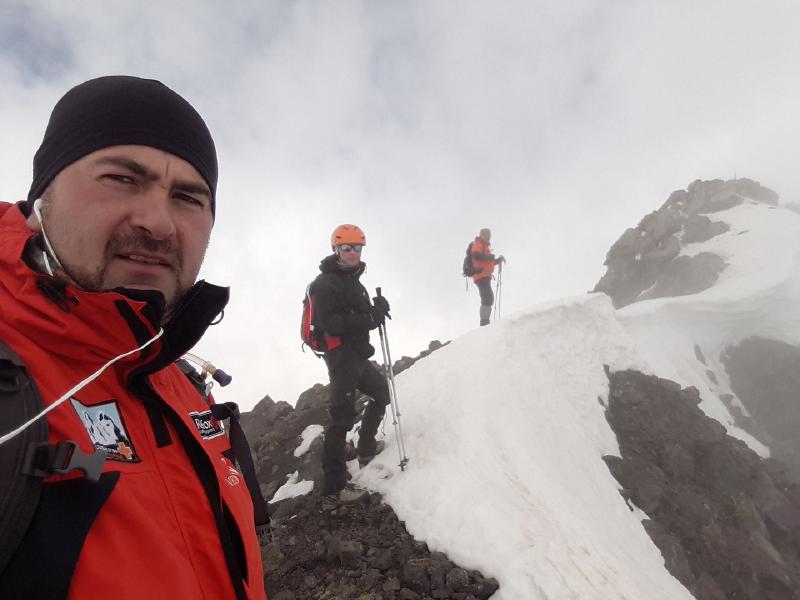 Transport according to the program
Guide-instructor
Lunch box Water
Insurance
Personal equipment
Personal medicines
Gallery
Booking Form
Ready to Get Started?