Climbing to the top of Mount Ara
---
Price From $25 for a group of 4 people
---
Mount Ara (2577 m) is located between the Kasakh and Hrazdan rivers, 40 kilometers from Yerevan.The mountain is a stratovolcano with andesite-basalt rock formations and volcanic rocks.
According to tradition,the mountain is named after the legendary Armenian king Ara the Beautiful, who refused to marry the Assyrian queen Semiramis.The furious queen declared war on the king of Ara, hoping to capture him in battle.However, the king fell during the battle. Semiramis placed his body on top of the mountain,praying to the spirits of Aralez to bring him back to life, but this did not happen. Legend has it that the body of King Ara is still on top of the mountain. If you look closely from a certain angle, the ridge of the mountain resembles the bowed face of a person.On the way back from the top, we will also visit the small chapel of the holy virgin Barbara, carved into the rocks. The chapel is a well-known place of pilgrimage and the water from its holy spring is said to heal eyesight.Return to Yerevan.
The ascent to the summit will take 3.5-5 hours, with a climb of 900 m and a length of 12 km. This mountain climbing route does not have a categorical difficulty.We do not need any special equipment. The best time to go is April to June, September to November.
Transport
Guide
First aid kit at the conductor
Trekking poles
Insurance
Personal equipmen
Nutrition
Gallery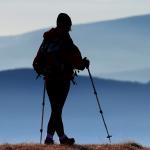 Booking Form
Ready to Get Started?