Mountaineering camp for children and teenagers
---
Price From $519 per participant (group of 7 or more)
---
Children's activity camp "Little Leopard" from the team of the club "White Irbis" will give a child the opportunity to have fun and unique summer vacations and become a real climber.
We invite all girls and boys who are not strangers to the thirst for adventure and new experiences in our climbing camp. To be stronger, higher, bolder, to learn how to make decisions, to find new company, and more … of course, to learn how to climb on real rocks, walk with friends in a bundle, go to the mountains, and much more!
A very diverse, versatile program for active kids, with fun games and sports improvement . This program is a combination of various active activities with educational and recreational elements. 7 days of sports training and excursions in different parts of Armenia, a wide range of new emotions and new knowledge, rest in nature, all this in one trip.
Camp "Little Bars" strives to move the course of great discoveries in the soul of every child!
That's why when your child comes home he/she will be proud to declare that he/she knows the difference between a figure of eight and a grappler, what categories there are in mountaineering and rock climbing, and will be able to organize master-classes on knot tying, camping and unmistakable orientation in the mountains.
A real vacation for kids and teens who have a passion for travel at heart!
Climbing is one of the best things you can do, and it's sure to be well received by your child. You know, kids don't get a bread and butter, just let them climb somewhere. And what do they hear from their grandmothers, nannies and educators? "Don't climb, you'll get hurt, get down quickly…" Stop!!! You can't do that. You have to give your child the opportunity to realize himself in something he likes so much. Rock climbing - it's exciting, interesting pastime, a child overcomes obstacles of varying difficulty, mastering the basics of climbing and developing his body. And most importantly, it's all safe. Small scratches and bruises do not count:)
Rock climbing for adults and children as a sport and recreation is very popular in European countries. In some of them rock-climbing is even included in the program of general physical development of secondary schools and is actively promoted among younger and middle-aged children.
So why rock climbing? Unlike many other sports, rock climbing is very creative and natural, children's will is not impaired. Children often choose their own route and learn to make their own decisions. This is one of the rare sports, which simultaneously develops such qualities as coordination, agility, logical and spatial thinking, improves the reaction, there is determination and purpose. In addition, it strengthens the muscle corset of the shoulder girdle, back and abdomen. The problem of posture can be forgotten.
In principle, some parents begin to teach their children rock climbing from the age of three. As a rule, these are dads and moms who are into rock climbing themselves. Provided that they teach their child by parents, it would be better to start climbing from the age of 5 or 6. It is at this age when children are actively forming their movements. But, unfortunately, at this age children are not yet well aware of what discipline is and are not always able to hold their attention long enough when doing exercises.
In general, having compared all the conditions and facts, children's coaches agreed on the optimal age of 7-8 years.
Memo for Parents:
Going to camp (as with any trip) requires careful preparation! We have specially developed a handbook for those who are going to camp with us for the first time. Please read this information in detail, and you will find answers to many of your questions.
Documents needed for arrival at the change:
"Medical certificate of departure to the camp".
Certificate of absence of contacts with infectious diseases (to be made out 3 days before arrival at the camp by a pediatrician or infectious disease doctor -Covid 19);
COPY of health insurance or temporary insurance for active recreation;
COPY of birth certificate.
Surname and first name of one of parents; home address; contact phone numbers of parents, copy of passport
Please do not give original documents to your children! Copies of these documents are enough for us.
What to bring to the camp?
Of course, a good mood and those things without which you can not do without a boy or a girl in the camp during the week.
Personal hygiene items:
toothbrush and toothpaste
Washcloth, shampoo, gel or bath soap (necessarily in a soap dish),
comb or comb for hair, manicure scissors or nail clippers;
for girls - cosmetics for skin and body care, hygiene products.
What should you NOT bring with you to camp?
Expensive audio/video equipment;
expensive clothes and shoes - for active recreation - only the most functional things;
expensive perfume - leave only the most necessary things;
jewelry made of gold, silver, platinum and precious stones;
Expensive cellular phones;
In case of loss we will do our best to help you find your lost or forgotten items. However, the organizers are not responsible and will not accept any claims for loss of children's expensive items.
- cutlery (forks, knives and other piercing-cutting items);
Medical supplies (except for those that are vitally necessary for children with chronic illnesses. In this case we MUST inform the organizers of the camp
How to contact with a child?
Telephone contact with your child is one of the problems. Therefore we do not allow children to be in contact during the day. Separate evening hours will be provided for this purpose, during which they can share their experiences of the day with you.
Reasons:
The child is just beginning to adjust to a new environment and parents remind them of home;
the child is distracted from collective activities when they need to concentrate on them;
the phone rings during mass activities or when the child is busy climbing or guarding a partner;
the phone rings when the child is resting (naptime, time after bedtime, early morning) - this can disturb not only the child, but also his/her companions.
We recommend that you set certain hours to contact your child or get information about your child from our phones.
If something urgent happens, you can contact us at the organizers' phone numbers. These phone numbers are for emergency contact and are on 16 hours a day from 8:00 to 24:00.
If your child is not calling you, it could mean the following - he or she is fine or just doesn't have time. He may just have a dead phone or run out of money on his account. Don't worry, and don't panic! We care about your children!
IMPORTANT! Parents - legal representatives - must! escort and meet the children (ie, bring and pick up at the meeting point) If the child is not taken from the camp by legal parents (ie, grandparents, sister, brother, aunt, uncle, etc.), then they must have: a power of attorney, certified by a notary or workplace, to take the child, a copy of a passport from one of the parents.
Please note: Check-in time - 12:00 noon Check-out time from the camp - 12:00 noon
If a child violates the rules of order and behavior in the camp (asocial behavior), the organizers reserve the right to hold children accountable, up to immediate expulsion from the camp.
Dear parents!
We earnestly ask you to warn your children about the following:
The child is fully personally responsible for the safety of their personal belongings. Therefore, children must be aware of their belongings and keep them in the designated places.
Children shall clean their own beds, personal belongings, garbage resulting from the actions of the child on their own. For this purpose there are garbage accumulators (bags, garbage cans, etc.) in the places of activity of the camp.
If a child has a high fever, the child can be placed under the supervision of a doctor, where he or she will receive the necessary medications. In this case, the medical staff will make the parents aware of the child's condition. With this option, parents, depending on how the child is feeling, decide on his stay in the camp.
Well, now on your way to the unforgettable experience at the Childhood Planet high in the mountains!
- Day of arrival
We meet on the first day at Matendaran book depository, get acquainted, check all our documents and belongings, say goodbye to our parents and drive to Ararat Valley, where Mount Ararat and Khor Virap Monastery await us. Our guide will give us a tour and tell us the legends about the temple on the biblical Mount Ararat, where according to the legend Noah found himself on the ark after the Flood.
And soon we will be in the Inferno Gorge, where we will make our first camp.
After setting up camp we'll have an introductory briefing about behavior in camp and learn the order of the first day.
Today we are going to learn how to set up the camp (camping skills, camping equipment, fire arrangement, rules of conduct in the nature, how to set up the tents, etc.).
Before dinner we are waiting for an introduction to rock climbing, getting acquainted with the equipment, knitting basic knots.
In the evening the participants cook dinner by themselves around the campfire, under the direction of the organizers.
Overnight in tents.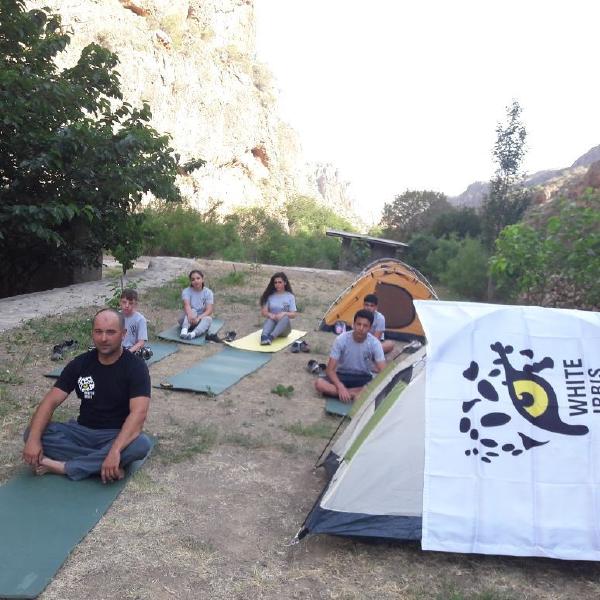 - First experience on natural relief
Morning yoga and stretching today will be very appropriate, as we are waiting for the heroic climbs on the real natural rocks. After breakfast we will have an introductory lecture from our instructors (terminology, differences, equipment, gradation, etc.), after which we will start overcoming our first routes in the Hell's Gorge until lunch.
After lunch we will have a little break in the camp, where we will be expecting an introductory course on first aid in wilderness conditions.
Soon, however, we will again be called to the rocks. And our heroes will again begin their conquest.
In the evening after dinner by the fire the participants will have time to throw out a storm of emotions accumulated during the day.
Overnight in tents.
День 3 - Improving on the rocks
We start the morning with a light jog and water procedures. After breakfast we again learn how to move properly on the rocks. After lunch and the second part of the classes on first aid, we will have a short break for a lecture about natural phenomena in the mountains and their dangers.
In the evening the rock climbing training will be continued.
Dinner near the bonfire with baked potatoes and other delights of hiking life will complete the day.
Overnight in tents
Day 4 - Rest and Excursion Day
Today the children will have the opportunity to sleep a little longer. But when we get up we will have morning exercises and camping breakfast as always. After breakfast we will gather the camp and go to Noravank gorge.
Today the surroundings of Areni village awaits us, where we will visit two types of caves:
Magellan Karst Cave - one of the largest in Armenia. It is explored only up to the depth of 1.7 km. It has an ecological environment formed since ancient times, rich biodiversity, layers containing the most important paleontological and archaeological findings. This is a unique natural place, which is included in the Red Book of fauna of the RA, which is home to several species of bats included in the Red List of the International Union for Conservation of Nature (IUCN). Flashlights and gloves will be provided_
**** excavations of the Areni Cave 1** _-** which are rock spaces with niches and passages, which in different epochs were settled by the most ancient civilizations. During the archaeological excavations in the cave the most valuable specimens were discovered, which became the key to the world history of civilization development. A valuable find was an ancient shoe made of leather, which is perfectly preserved. The shoes are considered the oldest in the world - it is assumed that they are 5.5 thousand years old. For comparison, we can say that the famous Stonehenge is 400 years younger than the shoes. Another valuable find is the oldest winery, which proves the existence of wine and winemaking in Armenia in 4000 BC. The vessels and jugs found contained traces of grapes, apricots, wheat and barley. The jars were stored in separate niches intended for wine production.This is just a small part of the treasures hidden in the darkest corners of the cave.
After these visits you'll enjoy a delicious barbeque, cooked by the participants themselves, with the instructors' responsive guidance.
But this is not the end of the day's activities.
We go by off-road vehicles to the nature-historical reserve "Arpi" in the mountains, where we will have a chance to see with our own eyes the mountain goats - Bezoar, eagles - White-headed Vulture and Bearded Vulture, and also, if you are lucky, to watch bears and snowcocks. Then we go down the trail of the leopard to the place of the ancient settlement and walk to the historical-architectural complex Noravank, the biggest treasure of the nature reserve "Arpi". In the XII-XIV centuries the See of the Metropolitan of Syunik was located here, surrounded by high rocks. The representatives of the princely family of Orbelians developed their thriving activity here.
After the tour we will go to the village, where we will have a delicious dinner and spend a night.
Overnight in the village house, with all the comforts.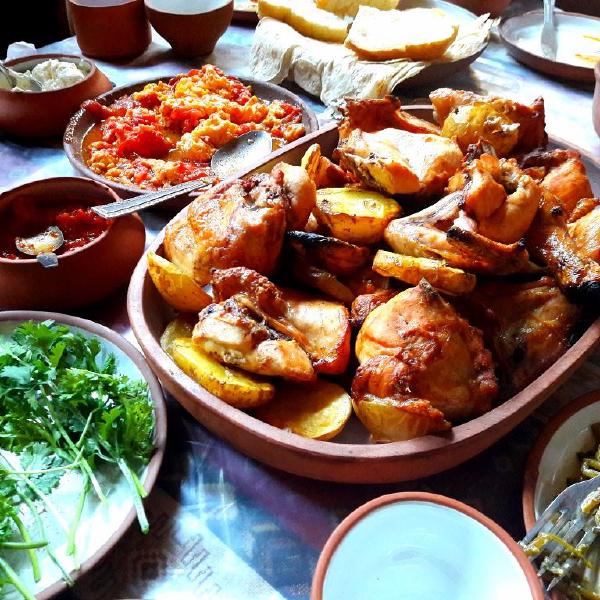 Day 5 - Climbing in the red rock canyon
Morning warm-up with tea and country breakfast will cheer us up and send us on to new adventures.
Today new routes in Noravank gorge await us.
The program of routes is vast and varied today.
For lunch we will hide in a rocky cave from heat, and for dinner we will have a master class on cooking tolma from the hostess of the house.
Overnight in the village house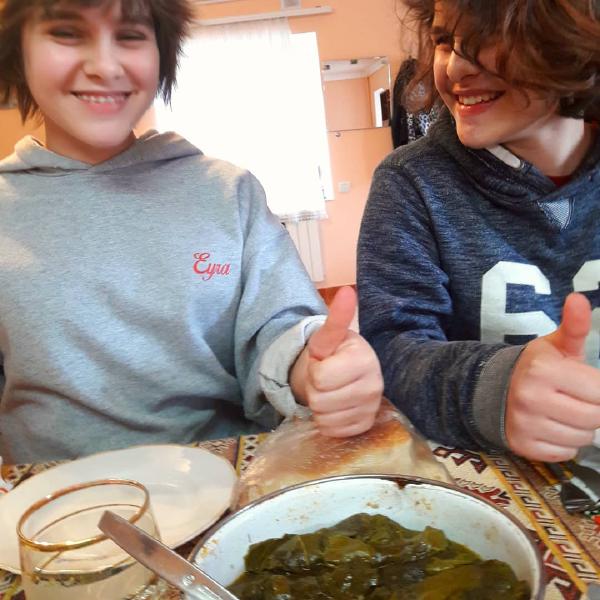 Day 6 - Hiking in the mountains
After breakfast in the morning, today we will head to the village of Yehegis, where we will start our hike to the Smbataberd fortress. After visiting the ruins of the Smbataberd fortress, where we will have time to enjoy the beauty of nature, we will continue to the ancient church of Tzahatz Kar and then we will descend to the mountain river Yeghegis, where we will have our picnic with lunchboxes.
Back in the village, we enjoy a movie about the first mountain climbers and a festive dinner.
Overnight in the village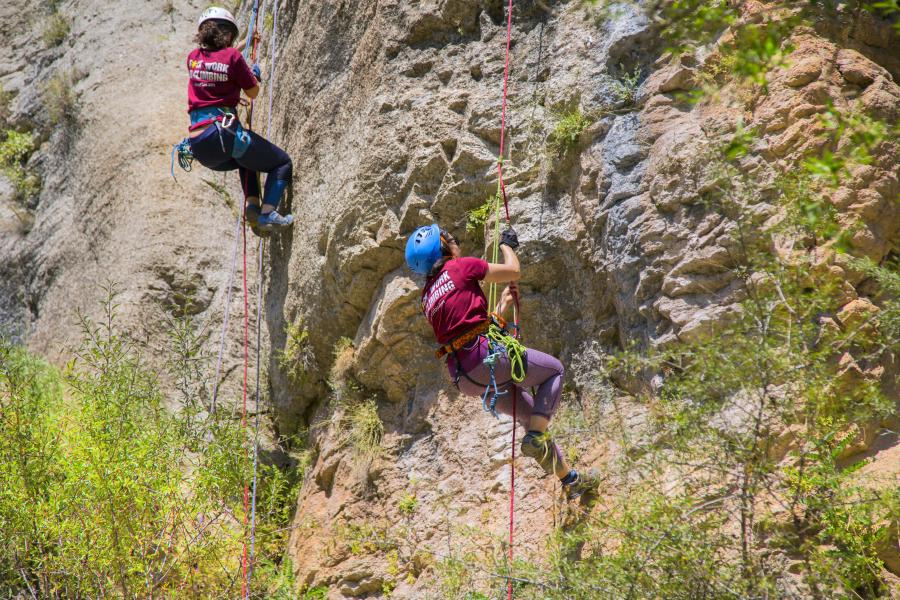 Day 7 - Home, sweet home!
In the morning we will have a warm-up and mountain herbal tea.
And in the morning in the morning we will have exams on the course of passed skills, passing which, each participant will receive his honestly earned certificate.
After passing the exams and getting certificates we will pack our things, say goodbye to our hospitable hosts and soon we will be in Yerevan, where we will have time to part with new friends, bonding with mountain friendships!
See you again and new journeys!!!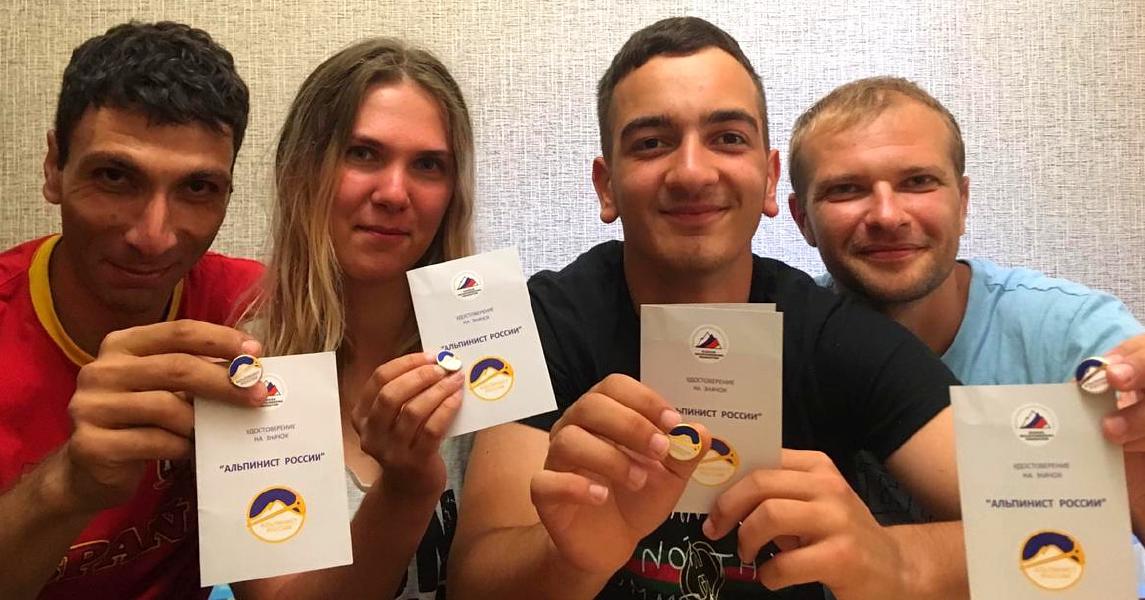 Transportation
Meals
Accommodation (in tents and huts, with the provision of sleeping bags)
Instructors
Group equipment
First-aid kit from the instructor
Diplomas at the end
Video equipment for watching movies
Swimming Boat Rental
Life jackets
Harnesses, helmets, ropes, carabiners, and other equipment
Camping kitchen equipment
Water for the whole day
Active recreation insurance
Personal clothing and personal medicines
Communication Instruction Equipment
Personal care items
Gallery
Booking Form
Ready to Get Started?